Free Relatives in Standard Arabic: An Agree-Based Account
الكلمات المفتاحية:
Arabic، free relatives، agreement، word order، case، relative pronouns
الملخص
This work examines free relative constructions in Standard Arabic (henceforth SA or Arabic) and aims to provide an agree-based analysis for those constructions. The study introduces the free relatives and how they differ from headed relative constructions. It also discusses the nominal nature of SA free relatives. In addition, the study discusses some syntactic properties of the construction under study such as word order and agreement. It also examines the nature of the relative elements man, ma, and allaði and its set. The study introduces a syntactic analysis of SA free relatives that is based on Groos and van Riemsdijk (1981), Caponigro (2000), and Himmelreich (2017) which proposes the movement of the relative pronoun from base generation position to the Spec of the CP headed by an empty D. The analysis accounts for the case matching in Arabic free relatives.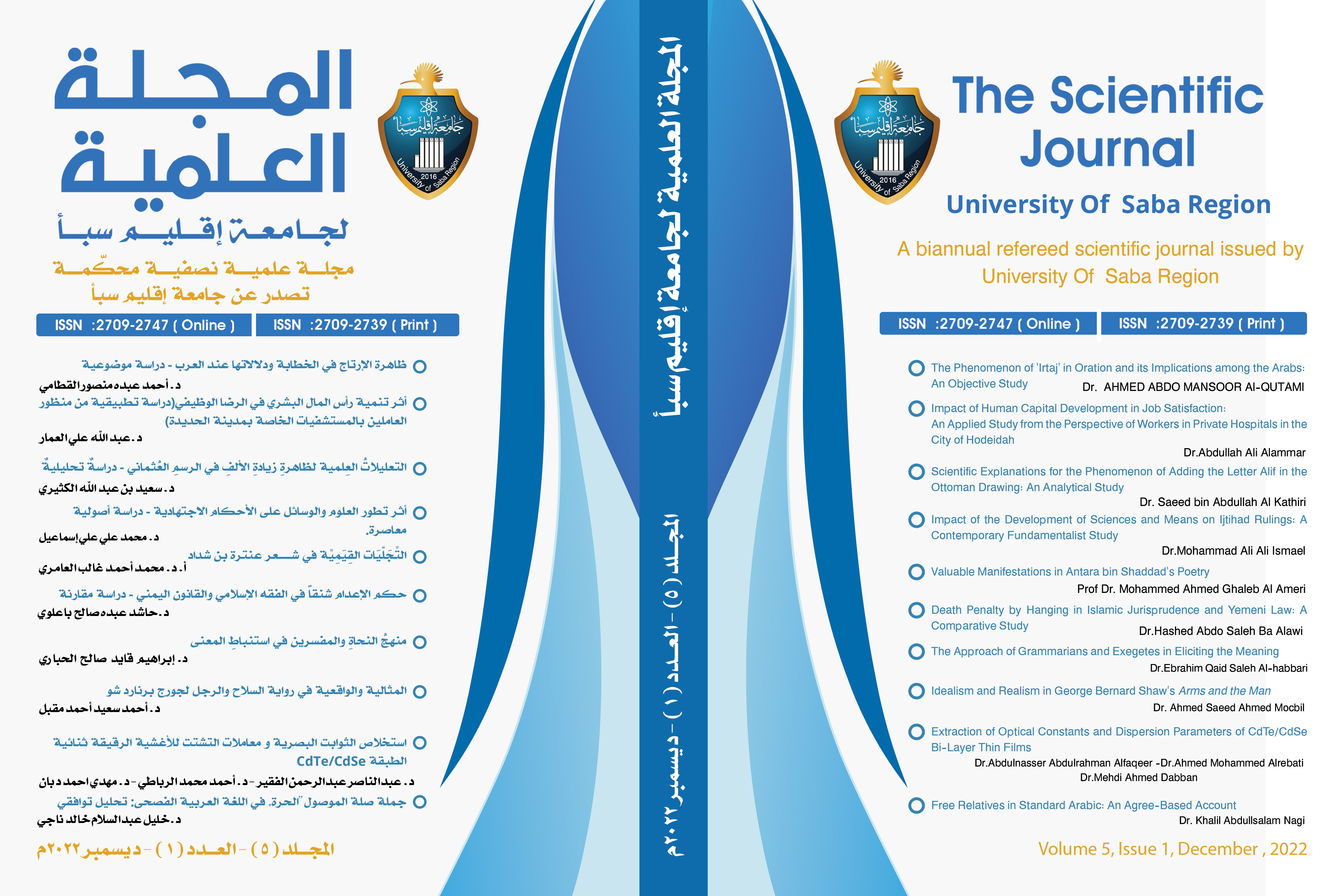 التنزيلات
كيفية الاقتباس
Nagi, K. A. (2022). Free Relatives in Standard Arabic: An Agree-Based Account. المجلة العلمية - جامعة إقليم سبأ, 5(1). https://doi.org/10.54582/TSJ.2.2.53